Public Programme 2023
Deep reflection on the polycrisis, and in particular the ecological crisis, led us to our initial proposition and the initiation of the WorldEthicForum. We share the concern of many people to get to the root of these and to counterbalance the alienation between humans and nature – and thus stand up FOR and live TOWARDS a "radically shared aliveness".
Our three-day public programme is a wholehearted invitation to join this multi-year journey. We want to explore together how we can experience with body, heart, head, and soul what connects us all, human and non-human beings, when we go to the core with honesty, transparency and mutual support. We will reflect, wander, listen, talk, smell, turn upside down, meet, revel in sounds, feel the earth beneath and around us, inspire, and learn from each other – in short: see the world from different sides.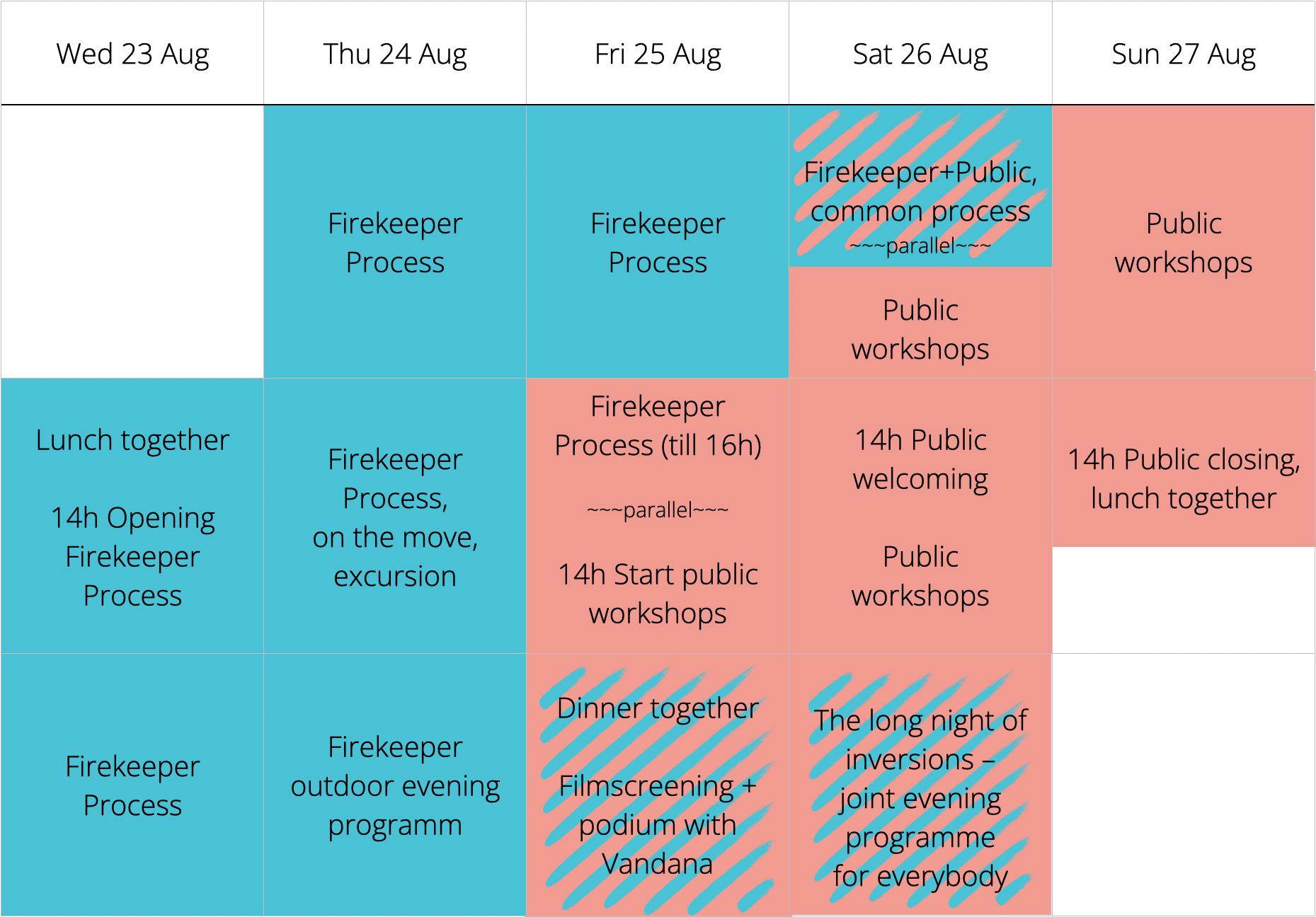 The kinds of experiences you will find are similar to last year:
– Ethical experience as action
– Alps, Engadin valley, local knowledge
– Children, Youth, Elders - Generations
– Change Making, World Making
– Confrontation and engagement with nature and climate
– Art and Embodiment
– Old knowledge for a new time
We are currently working on the design of the 2023 programme, which will be posted here soon.
Check out the 2022 program, media reviews and impressions to get an idea of what is expecting you.